How Array Skin Therapy Treats Lichen Planus
If you have never heard of lichen planus, consider yourself lucky. This condition can cause swelling and irritation in the skin, hair, nails, and mucous membranes. When on the skin, lichen planus most commonly appears as a purplish, flat, and itchy series of bumps. In the mouth or other areas of the body covered with a mucous membrane, it forms lacy, white patches and can also show up as painful sores.
For people who suffer from lichen planus, treatment is a necessity. That usually takes the form of a corticosteroid cream, pill, or injection. In some cases, light therapy may also be recommended. When that happens, the patient often must wait days or even weeks to see specialists at a medical facility, slowing treatment and extending inconvenience.
That's why those with lichen planus and many other skin diseases, such as psoriasis, eczema, and vitiligo, are eagerly seeking appointments at an Array Skin Therapy franchise when one opens in their community. They know with Array they'll be seen right away, and soon be back to a more normal life.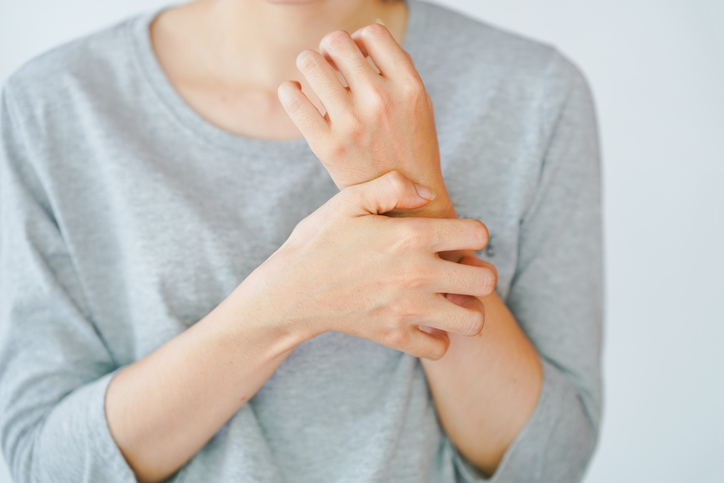 Invest in a Franchise Treating Skin Conditions
This community treatment model was created by Array Skin Therapy, which is a first-to-market franchise offering advanced FDA-approved narrowband UVB to treat a variety of autoimmune and inflammatory skin conditions.
Array Skin Therapy has changed the lives of thousands of patients, helping them regain healthy skin and self-esteem, says co-founder Kristen Miller, FNP, Clinical Director, and CEO, whose 20+ year career of caring for those with autoimmune disorders led her to launch Array Skin Therapy.
"I wanted to make access to treatments more accessible, convenient, and widespread across the United States, and also provide a way for people to start and grow a successful business that is a true community partner," Miller says. "Our franchises mean that people with autoimmune and inflammatory skin conditions can obtain safe, proven treatment close to home, and also engage with a business that sees them and supports the causes they care about."
Learn More about Array Skin Therapy
Opening an Array Skin Therapy franchise in your community means extending a helping hand to friends and neighbors suffering from skin disorders. With a specialized focus, Array Skin Therapy offers a dedicated light treatment service, providing an alternative to the local hospital or medical center. Your patients will know exactly where to go for their treatment, and what to expect with each visit, easing uncertainty and getting them closer to physical relief and a more comfortable lifestyle.
We are looking for entrepreneurs ready for an investment opportunity that will allow you to help shape your future. Are you eager to offer a unique service that will improve patients' lives? Are you ready to take charge of your financial future through your own business? Then you need to learn more about Array Skin Therapy and fill out the request additional information form here to start a conversation about investing in an Array Skin Therapy franchise.