Women Entrepreneurs are the Workforce
In what was once considered a male-dominated industry, women are coming out in full force and making a huge impact in the franchise world. In fact, according to a study in Legal Jobs, 47% of women started a business in the last year, compared to 44% of men. What's more, women launch more than 1,200 new businesses every day in the U.S., amounting to an impressive 12.3 million businesses, about 42% of all U.S. companies. And the franchise system, time and again, has proven an excellent match for women looking to operate their own business.
"The lure of business ownership has probably never been stronger than it is today, when women increasingly seek independence through setting their hours and working from home," according to a report in Franchise Wire. "Their needs and wants intertwine: After more than two pandemic years, hundreds of thousands of women, and working mothers in particular, have been forced to shelve their careers. Franchisees who own and often operate their own businesses face no such hurdles. They find success based on their own drive, perseverance and training."
Now, women own more than 20% of all franchises, and another 25% of franchises are male and female co-owned. It turns out, women are a perfect fit in the franchise system because of their skills, interests, and leadership traits that play a key role in successful franchise ownership. Women tend to be great organizers, prioritize effectively, and have an eye for detail. Women also have the ability to think on their feet and adapt to changing situations. And, generally, female franchise owners tend to have strong communication skills and are more financially conservative.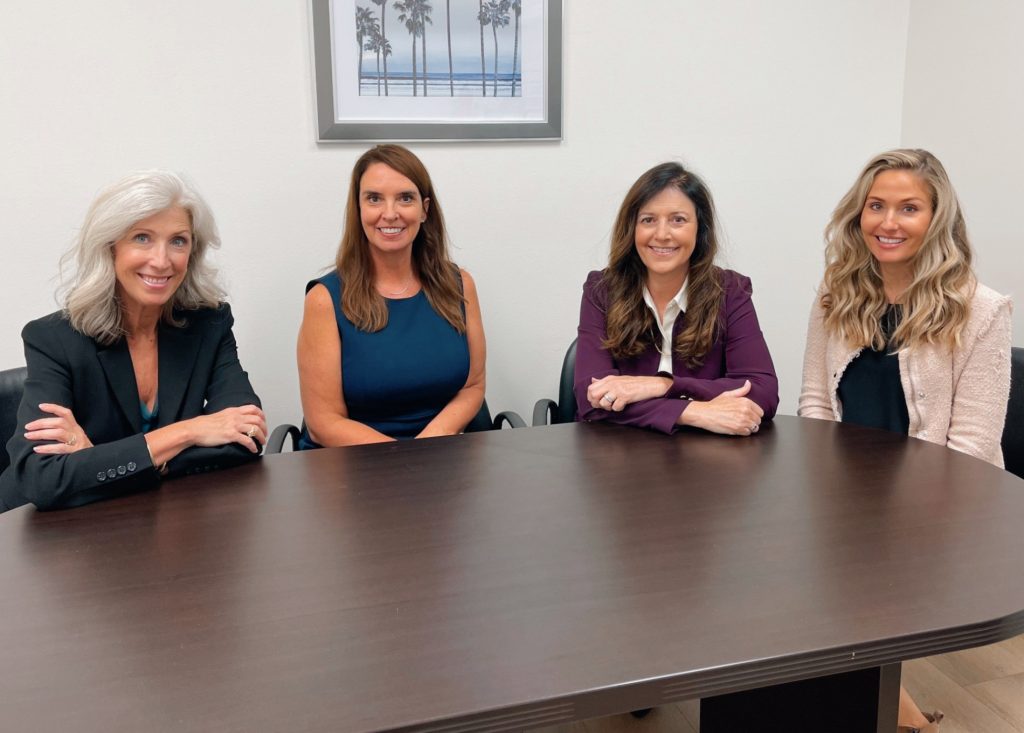 Array Skin Therapy is a Franchise of Women
Array Skin Therapy is a perfect franchise opportunity for women who want to make a splash into a booming industry. The Array Skin Therapy executive franchise team is composed of women in the medical, finance, and marketing industries, ready to support other women in becoming successful business owners.
Array Skin Therapy was founded in 2011 after Kristen Miller, who worked in the field as a nurse practitioner for more than 20 years, realized how important light therapy was for people suffering from certain skin conditions. She decided to launch her own practice after noticing how difficult it was for patients to receive care in larger medical centers. Now, Array Skin Therapy is an independent light treatment service that has helped thousands of patients suffering from the frustrating symptoms of certain skin conditions, such as psoriasis, vitiligo, and eczema. And, Array Skin Therapy has made it part of its corporate mission to empower and support female entrepreneurs into small business ownership.
"We decided to franchise because we knew that this was going to be the fastest way to make an impact," Miller said. "There are millions of people that need this treatment, and we wanted to franchise with passionate entrepreneurs who share our mission to make light therapy treatment accessible to all that need it. We've proven that this model works from a business standpoint as well. We're proud of our unit-level economics and our ability to scale, because that means that what we're doing is working."
Top of the Line Franchise Support
One way Array Skin Therapy helps women realize their goal of business ownership is by offering unmatched training and support. Our team works closely with each and every franchisee to make sure they are in the best position possible for growth. And, because Array Skin Therapy is an emerging franchise in the skin care industry, early adopter franchisees will receive extra help as the brand prepares to take the industry by storm.
It all starts with finding the best location in your community for your clinic. We then provide all the build out plans, equipment, and construction designs, making the real estate process as easy as possible. On the operation side of things, Array Skin Therapy offers comprehensive start-up training, as well as ongoing on-site and remote support. Each franchisee spends a week of training at one of our flagship California-based locations. Our team will also be with you on-site to assist with the launch of your clinic. You will never feel alone with the Array Skin Therapy team supporting you. We give all franchisees access to our comprehensive business tools and documentation, which includes valuable resources for everyday procedures, reporting, marketing, and more. We're also a call away for everything and anything that you may need help with.
Offer a Service that Helps Your Community
More than anything, Array Skin Therapy is a franchise opportunity that allows you to not only be a business owner, but also better your community by providing an essential service. About 31.6 million Americans, around 10% of the population, suffer from eczema. An estimated 7.5 million people suffer from psoriasis. And 2.8 million people have vitiligo. Most troubling is the fact that one of the best treatments available – light therapy – is incredibly difficult for patients to access. Often, it's overlooked by large medical facilities, and it can take weeks or months before finding an appointment. Array Skin Therapy was founded to change that, and make it easier for people suffering from skin conditions to find the relief they so desperately need and deserve.
"I saw how effective light therapy treatment was for our patients, and at the same time, I saw how poor the patient experience was – I thought, 'there has got to be a better way to do this,'" Miller said. "I started Array Skin Therapy to make light therapy more accessible and convenient to the people who need it, but to also deliver an experience that's kind, compassionate, and empathetic. We're here to make a difference – and that's why our patients love coming back to us over and over again."
Initial Investment Information
One of the greatest barriers to business ownership is investment costs. That's why at Array Skin Therapy, we've made it part of our mission to keep both the initial investment, as well as ongoing operational costs, as low as possible. This is to give as many aspiring entrepreneurs the best opportunity to realize their goal of business ownership, while also expanding our essential services to more communities across the U.S.
The investment to start an Array Skin Therapy clinic can run as low as $139,030 to $195,030, which includes a $55,000 initial franchise fee. Once on board, franchise owners have access to our confidential treatment and operation processes, our robust training and support programs, as well as exclusive territories.
Learn More about Array Skin Therapy Franchise
Women all over are starting their own businesses, and finding the franchise system perfectly speaks to their strengths and skills. Array Skin Therapy is an emerging franchise in the medical industry that needs passionate and driven entrepreneurs to deliver our essential services to communities all over the U.S. To learn more, visit our research pages here or make a request for more information here.