Why Franchise Support Matters
One of the main reasons aspiring entrepreneurs choose to invest in the franchise system is the promise of a proven business model that's backed by a strong network of training and support. So many people want to be their own boss and take their fate into their own hands, yet starting an independent business carries a high rate of failure. With the franchise system, you know you've invested in a blueprint for a business proven to grow. And on top of that, an experienced team available to help you succeed.
"One of the benefits of franchising for the franchisee is the business assistance they receive from the franchisor," according to Nerd Wallet. "All franchises provide the knowledge and wisdom of the franchisor. Whether that knowledge is stored in a searchable, digital knowledge base or is a phone number to reach the franchisor directly, the franchisee has access to a deep reservoir of business assistance to guide them through the process of owning and operating a business. This knowledge can be essential to running a successful business and makes it much easier than starting a business from scratch."
What is Franchise Support?
All franchises, however, are not created equal. Just how much training and support you receive depends on the given franchise – with some offering the bare minimum and others going over and above. Typically, a franchisor will help new franchise owners find a good location for their business, and then navigate the real estate process. But, perhaps the biggest benefit to the franchisee is the training and support right off the bat.
"In order to run your business, the franchisor provides a detailed operations manual that includes instructions for carrying out their operating system," according to All Business. "It establishes the rules, standards, and specifications of the franchise, and defines specific job responsibilities and tasks. The manual contains information about the roles of employees in the business, the main processes and protocols, and performance and management standards."
From there, franchisors will usually help with advertising and marketing in order to get the word out that your franchise is open and ready for business. Oftentimes, franchisors will already have a robust and effective marketing strategy in place that can include TV and radio ads, social media, SEO, direct mail campaigns – the list goes on. And, most franchisors will provide ongoing support on all aspects of the business, including administration, technical support, financial coaching, and other operational components.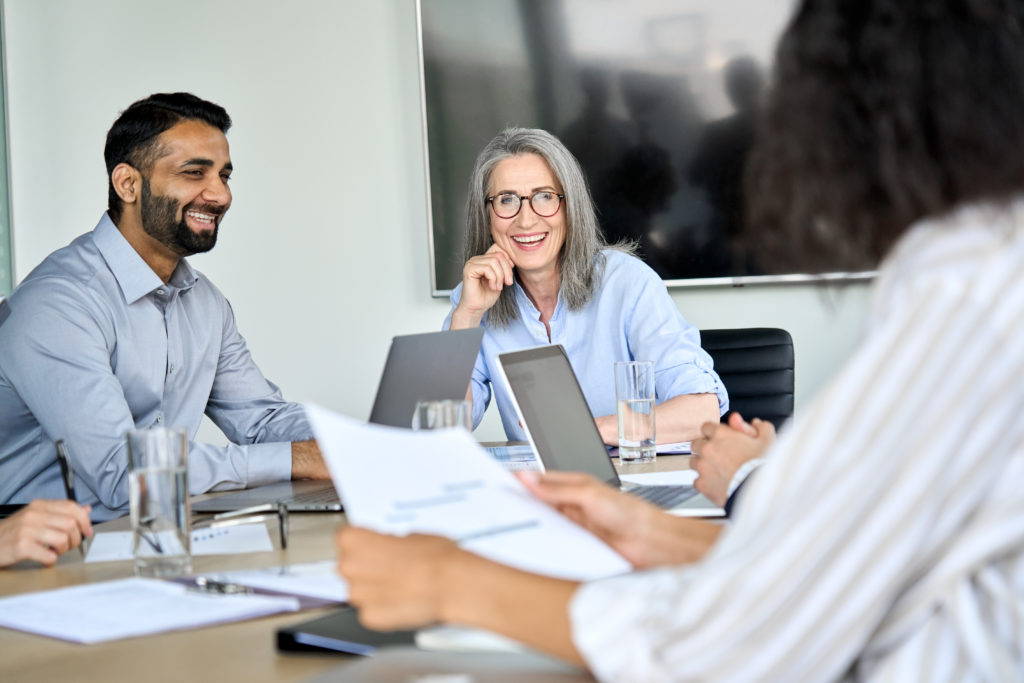 Support from Array Skin Therapy
At Array Skin Therapy, the leading skin therapy medical franchise, we make sure our franchisees never feel alone. Starting your own business can be incredibly exciting, but also daunting, and we're there every step of the way to make sure you're on the path for growth.
It all starts from day one. We provide clinic selection and build-out guidance, helping you find an ideal location for your clinic, and then supplying all the illustrated plans for build out, equipment and design. Then, we provide comprehensive start-up training, as well as ongoing, on-site, and remote support. Also, you'll have exclusive access to our confidential operations manual, which is the go-to tool for everyday procedures, reporting, marketing, and more. Speaking of marketing, we help new franchise owners develop a local marketing campaign that best suits your community and target audience with our professional marketing support team!
"We decided to franchise because we knew that this was going to be the fastest way to make an impact," Kristen Miller, founder and CEO, says. "There are millions of people that need this treatment, and we wanted to franchise with passionate entrepreneurs who share our mission to make light therapy treatment accessible to all that need it. We've also proven that this model works from a business standpoint as well. We're proud of our unit-level economics and our ability to scale, because that means that what we're doing is working."
Learn More about Array Skin Therapy Today!
Do you want to start your own business, but need some help along the way? Array Skin Therapy is an incredible investment opportunity for aspiring entrepreneurs who want to realize their dreams of small business ownership. To learn more about all the ways Array Skin Therapy will support you, visit our research pages here or request more information here.