The Newest Light Therapy Franchise Opportunity
With a rise in popularity of various health and wellness trends, there is ample space in the subsequent industry for businesses, specifically franchises, to make a mark throughout multiple areas and communities by providing new and unique treatments with multiple benefits. One such venture that taps into an untapped market in health and wellness is an Array Skin Therapy light therapy franchise.
Also referred to as phototherapy, light therapy is used to treat the frustrating symptoms of autoimmune skin conditions. By introducing light through special bulbs for a specific time span, patients receive narrowband UVB light that can provide many benefits for patients living with a variety of skin conditions.
Enter Array Skin Therapy—a revolutionary light therapy franchise model that empowers qualified medical professionals to bring light therapy to areas with patients in need of these services. Each clinic offers patients narrowband UVB light therapy to treat autoimmune skin conditions. By providing these services as independent services and bypassing the need for a visit to a dermatology practice, Array Skin Therapy franchises can offer treatment at convenient locations to patients in a streamlined, efficient manner, without sacrificing the care of a qualified medical professional.
Why Franchise with Array?
Array Skin Therapy is a unique franchise in that it allows medical professionals to align themselves with a recognizable brand that brings high-quality light therapy care with many benefits to communities who might otherwise have difficulty finding access to similar services.
Rather than creating an independent business, medical professionals who wish to start their own business and join this particular franchise model are equipped with the innovative tools and business model to create a brand that will be trusted in its community for the high-quality care that patients receive. There is no need to take time to figure out how to draw up a business plan or try to determine the logistics of opening your own venture. Array Skin Therapy clinic owners become part of a team that will help you develop plans and improve the business model to ensure your investment is just as profitable as it is beneficial to your patients.
By opening an Array Skin Therapy in your community, you could provide exclusive services that historically have been difficult to assess to patients with frustrating skin conditions who previously were at the mercy of hospitals or large dermatology practices. Array's limited offerings give patients specifically seeking out light therapy a one-stop-shop for their treatment needs.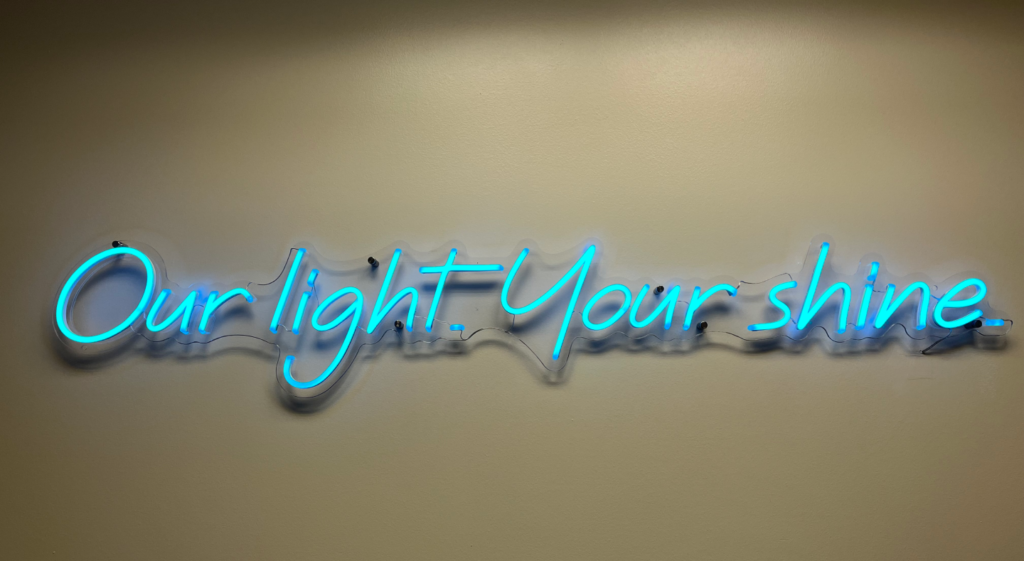 Array Skin Therapy Franchises Keep Costs Low and Profits High
When it comes to weighing the cost versus benefit of starting a franchise, it's important to note that Array's initial franchise fee of $55,000 for a single unit agreement is lower than most medical franchises. Overall, Array Skin Therapy offers an affordable investment to medical professionals, ranging from $139,030 to $195,030. As this specific medical franchise has unique regulations, franchisees pay a flat fee, which provides two-fold benefits: owners can expect to pay the same amount monthly, and as their clinic continues to perform well, they can keep more of their earnings.
Array Skin Therapy is in a Forecasted $7 Trillion Industry
Array Skin Therapy is a niche medical franchise, however, it falls under the overarching health and wellness umbrella. While light therapy is still not well known, it is part of an expansive industry that continues to remain important to the general population, thus making it an ever-growing profitable market.
There are 11 sectors in the wellness economy—including personal care and beauty, mental wellness, and spa—which collectively earns trillions in revenue annually. While there was a slight dip in profit during the initial impact of the COVID-19 pandemic, the Global Wellness Institute expects this far-reaching industry to see a rise in profits. In fact, according to the Global Wellness Institute, the wellness economy is anticipated to have robust growth through 2025.
This puts Array Skin Therapy's specialty offerings in prime position to ride the wave of success and profitability in the health and wellness sector. For qualified medical professionals who aspire to start their own business that can be both a good personal and professional investment, opening an Array Skin Therapy franchise is a mutually beneficial investment for the owner and the community. Additionally, Array's light therapy offerings are sure to fill a hole in treatment options for your region.
Invest in an Array Skin Therapy Franchise Today!
With an industry primed for growth and an opportunity to offer a much-needed treatment option to members of your community, now has never been a better time to invest in an Array Skin Therapy franchise. To learn about what an Array Skin Therapy franchise entails and its many benefits, click the link here. Or, if you're ready to get started on your franchising journey with a business that will truly help many, request additional information here.