Light Therapy Treatment Fights Skin Disease
With countless medical treatments available at spas, specialty clinics, and medical centers, it can be difficult to determine the best therapy to treat different skin conditions and diseases. While light therapy has roots dating back several centuries, it has evolved drastically since it was utilized in various ancient civilizations. The evolution in how light therapy is administered to patients has stemmed into modern light therapy franchise formats, like the Array Skin Therapy franchise.
What exactly does light therapy entail? Light therapy, according to the University of Chicago Medicine, "is a highly effective outpatient treatment for many skin conditions, including psoriasis, vitiligo, scleroderma and other dermatologic disorders. It works by slowing down cell growth and inflammation that causes skin problems to develop." With light therapy businesses, such as the Array Skin Therapy franchise, those who rely on this type of treatment can trust they are receiving the proper treatment from a certified medical professional who can adjust treatment according to a patient's needs.
How Do You Franchise a Light Therapy Clinic?
As this niche medical treatment is seeing a surge in popularity, there is an apparent need for clinics at which patients can receive regular treatment from specialists without needing to visit a major medical center and wait in a busy office.
Enter Array Skin Therapy—a franchise devoted to delivering high-quality light therapy to patients with a range of skin care ailments, including psoriasis, vitiligo, eczema, alopecia areata, dermatitis, and more. Since 2011, Array Skin Therapy has provided relief to thousands of patients living with the frustrating symptoms of certain skin conditions through fast, painless, and safe light therapy treatment. As a franchise, this unique opportunity provides entrepreneurs wanting to enter the medical industry a chance to start their own business and invest in their financial future, while also bringing a needed service to members of their community.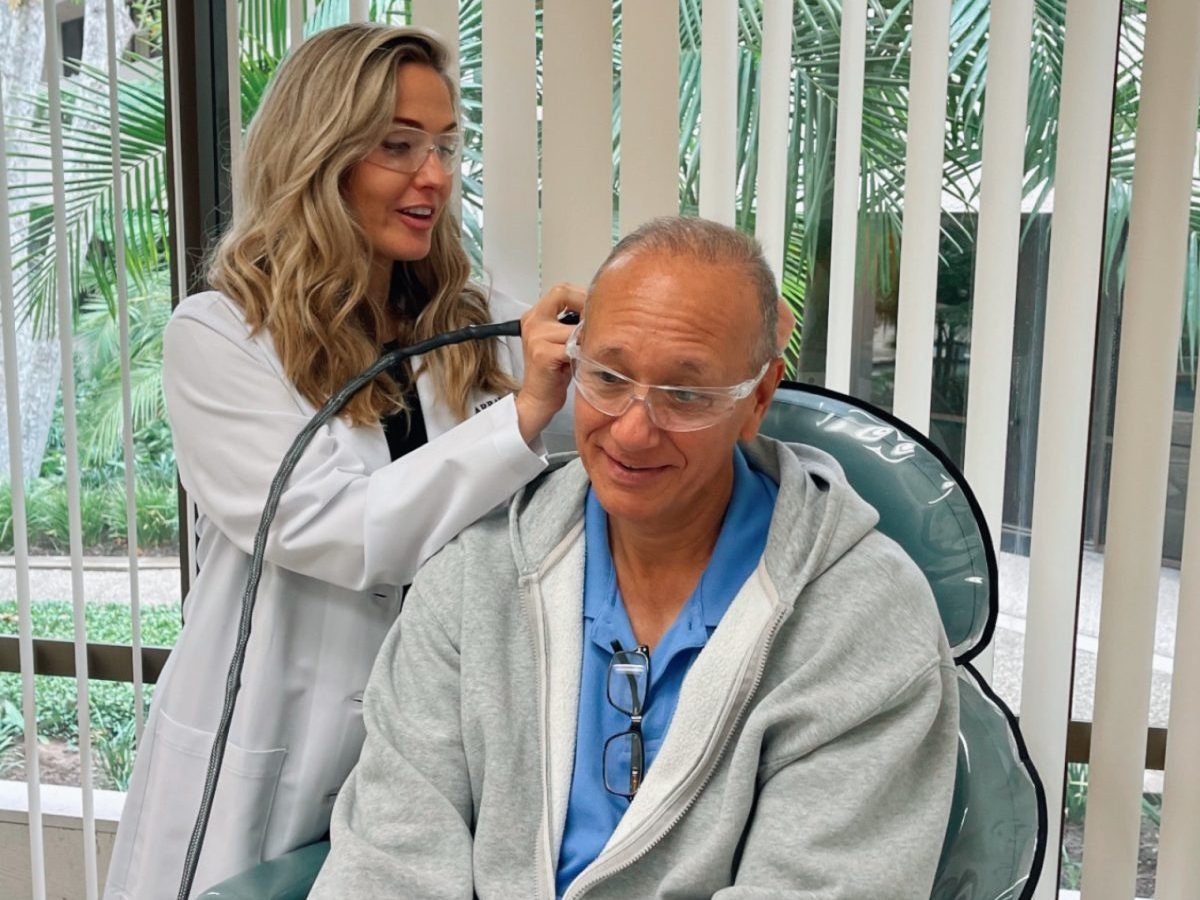 The New and Innovative Skin Therapy Franchise is Steadily Growing
Franchisees who open an Array Skin Therapy location become part of a network of specialty medical ventures that eliminate the hassle of visiting a hospital or dermatology center for patients seeking light therapy. Array Skin Therapy's mission is to make light therapy treatment accessible to all who need it and who wish to have better "skin-confidence."
To provide the top-tier treatment, each Array Skin Therapy franchise puts patients first in every aspect of their business. Each location is placed in a central site in the community, and patients can easily schedule their appointment to coincide with days and times that they would already be out and about running errands, heading to work, or dropping kids off for school. And parking is always free, taking one less expense off patients' minds.
By equipping franchise owners with FDA-approved narrowband UVB equipment, patients can rely on safe and efficient treatment sessions customized to their specific medical need. Array Skin Therapy owners receive extensive training to ensure that they are meeting the needs of each patron and adhering to guidelines to protect clients. While light therapy is not an invasive procedure, owners and their staff are trained to take the utmost care of their patients, not only to increase brand loyalty, but also to demonstrate their dedication to the betterment of patients' lives. Additionally, Array Skin Therapy franchisees receive support that will ensure their business is on track to grow, including real estate location, facility design, branding, marketing, and more.
The Light Therapy Market is Ready to Take Off
If you're intrigued by the Array Skin Therapy model already, then you might want to know that investing in this new, niche franchise puts owners on the cusp of a quickly growing market. In fact, the global light market is anticipated to grow 4.9% between 2019 and 2027, with a value projection of $1.2 billion. As there is a global surge in health and wellness, particularly in skin care treatments, more people are seeking drug-free, non-invasive alternatives to treat skin diseases. As light therapy doesn't require medication or needles, this specialty business in the medical sector is set up to serve the ever-growing number of patients struggling with various skin conditions.
Franchise with Array Skin Therapy Today!
With a market poised to grow, the light therapy industry is ideal for entrepreneurs looking to step into the medical industry with their own business dedicated to improving others' quality of life. To learn more about how Array Skin Therapy is revolutionizing the light therapy market, and how you can own and grow a thriving franchise location, fill out the request for additional information form today!