Array Skin Therapy is Pioneering the Light Therapy Franchise Model
In the healthcare industry, skin care remains one of the most popular avenues for franchises and independently-owned businesses. In fact, even after a slight decline in revenue during the COVID-19 pandemic in 2020, the billion-dollar industry is expected to grow at a healthy rate through 2028. When it comes to franchises, it can be hard to stand out from the crowd. However, for qualified medical professionals looking to venture out on their own to start their own business, Array Skin Therapy is creating a unique franchising opportunity in Los Angeles, California that will be equally profitable for you as rewarding for patients.
As light therapy has been used at various points throughout history in different parts of the world, it has evolved drastically over the centuries. Today, modern medicine and technology have allowed light therapy treatment to be more effective and available to a larger network of patients suffering from skin diseases. As the number of individuals with skin diseases continues to climb, there has been a gap for a light therapy franchise that could ensure more patients have better access to treatment options nationwide. This makes Array Skin Therapy an exciting business opportunity in a burgeoning specialty market with few competitors.
The Light Therapy Market Has Room to Grow
But what exactly is light therapy, and what are its benefits? Light therapy—otherwise referred to as photo- or photodynamic therapy—is a non-surgical skin care treatment that exposes patients to different types of light depending on their needs or conditions.
Because of its unique techniques and specific benefits, light therapy is a niche market within both the medical and skin care field, and there is plenty of room for growth. Thankfully, the specialty industry is expected to do just that in the coming years. As the first franchise in the industry, Array Skin Therapy is set up perfectly for franchisees to enter the light therapy market at a time when it has ample room for growth and expansion in the niche sector with few competitors. Being on the forefront of this endeavor puts owners at a great advantage for a return on investment and strong customer base.
Franchisees Can Enjoy the Benefits of an Emerging Franchise
Finding the right way to invest your money can be both thrilling and overwhelming, particularly when navigating the wide range of franchise options. But those excited to grow their financial portfolio and become business owners, emerging franchise brands offer so many advantages for franchisees to enjoy.
As with all businesses at any stage, there are pros and cons to becoming part of a smaller, newer franchise brand. By joining an emerging brand, like Array Skin Therapy, franchisees will become part of a business at an exciting time of growth and development. They can see the business in its youth and help it develop and mature into a thriving venture for future franchise owners. By observing what does and does not work in those early stages, owners can provide feedback that will help perfect the business model. This can ensure the future of not only their individual location, but also future locations, thus solidifying the brand's reputation as it opens in new areas.
All these factors make owning a younger franchise an exciting opportunity for ambitious, eager investors who wish to do more than simply open and operate their own business. Joining an emerging brand allows talented investors with innovative tendencies to bring their ideas to the table and voice their observations to improve operations and increase profit potential over time.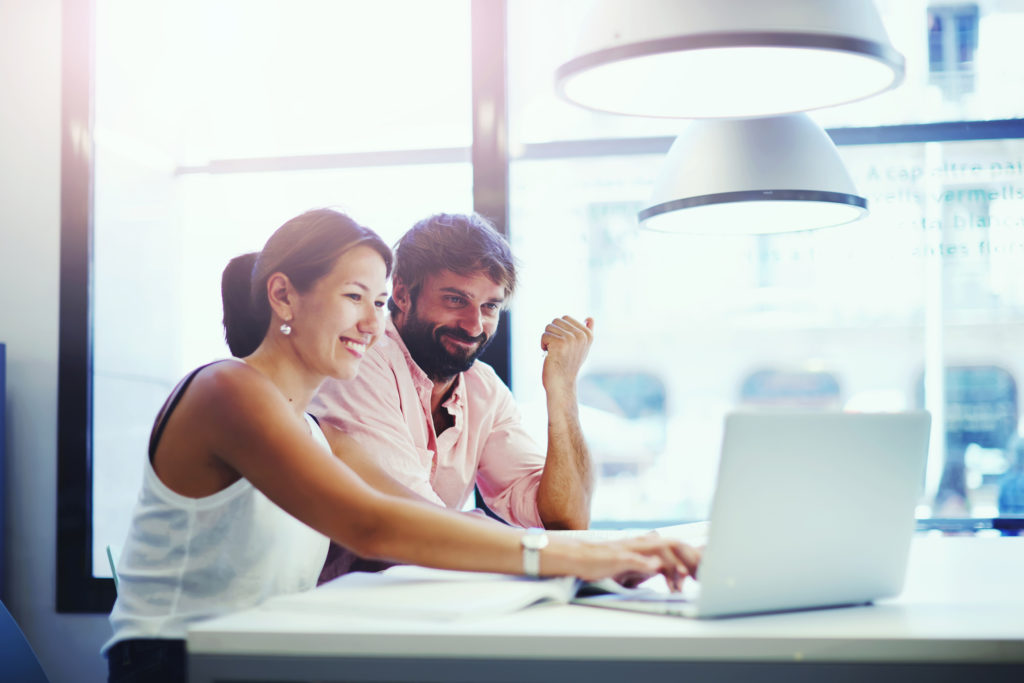 Franchisees Give Clients their Life Back
One of the greatest rewards of being in the healthcare industry is the ability to improve patients' lives and well-being. While there are countless illnesses and diseases that impact patients in several ways, autoimmune disorders affect millions of Americans. As there are several different types of autoimmune diseases—which happen when antibodies attack normal and healthy cells—that means these ailments can take many forms. While people can live with autoimmune disorders, depending on their symptoms, they can still be painful or visibly embarrassing to the individual.
Opening an Array Skin Therapy franchise in your area can extend a helping hand to people suffering from autoimmune and skincare disorders in your area. With a focus on treating autoimmune disorders and skin diseases, Array Skin Therapy offers a dedicated light treatment service to the area, providing an alternative to the local hospital or medical center. By introducing this business model to your neighborhood, your patients will know exactly where to go for their treatment, and what to expect with each visit. The ease of a visit to an Array Skin Therapy location puts clients one step closer to physical relief and a more comfortable lifestyle.
Grow with an Array Skin Therapy Franchise Today
Are you an excited medical professional looking for an investment opportunity that will allow you to help shape your future, and the growth of future franchisees? Are you eager to offer a unique service that will improve patients' lives? Are you ready to take charge of your financial future through your own business? Then you need to read more about Array Skin Therapy, and fill out the request additional information form to learn how you can open your own light therapy franchise today!